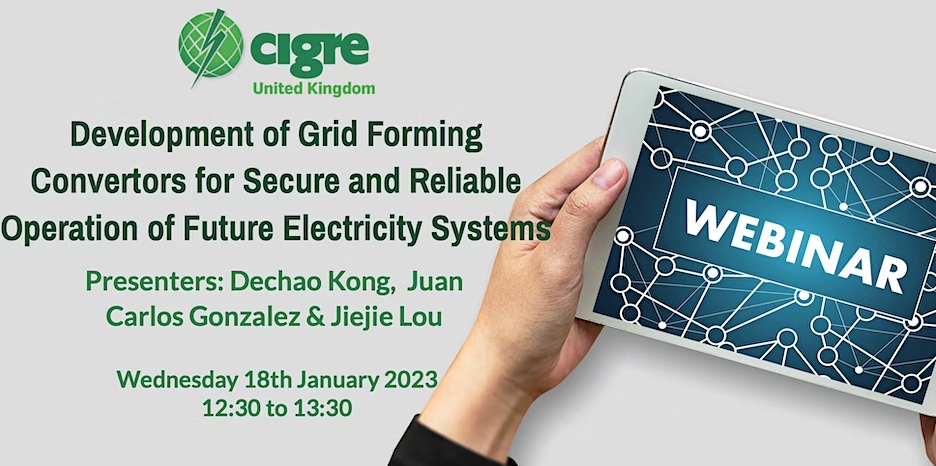 This webinar is about the Development of Grid Forming Converters for Secure and Reliable Operation of Future Electricity Systems in the context of the CIGRE JWG B4/C4.93 meeting. It is organized by UK NGN.
In this session, Dechao Kong (convenor of JWG B4/C4.93) will host Juan Carlos Gonzalez (France NGN) and Jiejie Lou (UK NGN).
They will share their insights into this JWG, their on-going related technical developments in GFM and their engagement experience in this JWG as NGN Members.
It is an online event:
????  The 18 January from 13h30 to 14h30 (CET)
✅ It is open to all, more details and inscription here ????https://lnkd.in/dNG6akby